MOLENS JOYE, WHERE QUALITY COMES FIRST
Welcome to our website. In addition to all the information about Molens Joye, this website gives you an overview of our extensive product range.
We are the only flour mill that still has an authentic windmill on site, Kazandmolen.
This monument, which was listed as a protected building in 1944, is the symbol of our family business.
In April 2003 the current owners, the Sanders family, took over the company from the Joye family.
Since 2007 we have had a warehouse in Alken (Limburg).
In 2012 we completely renovated the mill mill and equipped it with the most modern machinery to be able to serve you, our customer, better with quality products in the coming years.

WE CARE FOR THE ENVIRONMENT
BY WORKING WITH GRAINS FROM
SUSTAINABLE AND ECO-FRIENDLY AGRICULTURE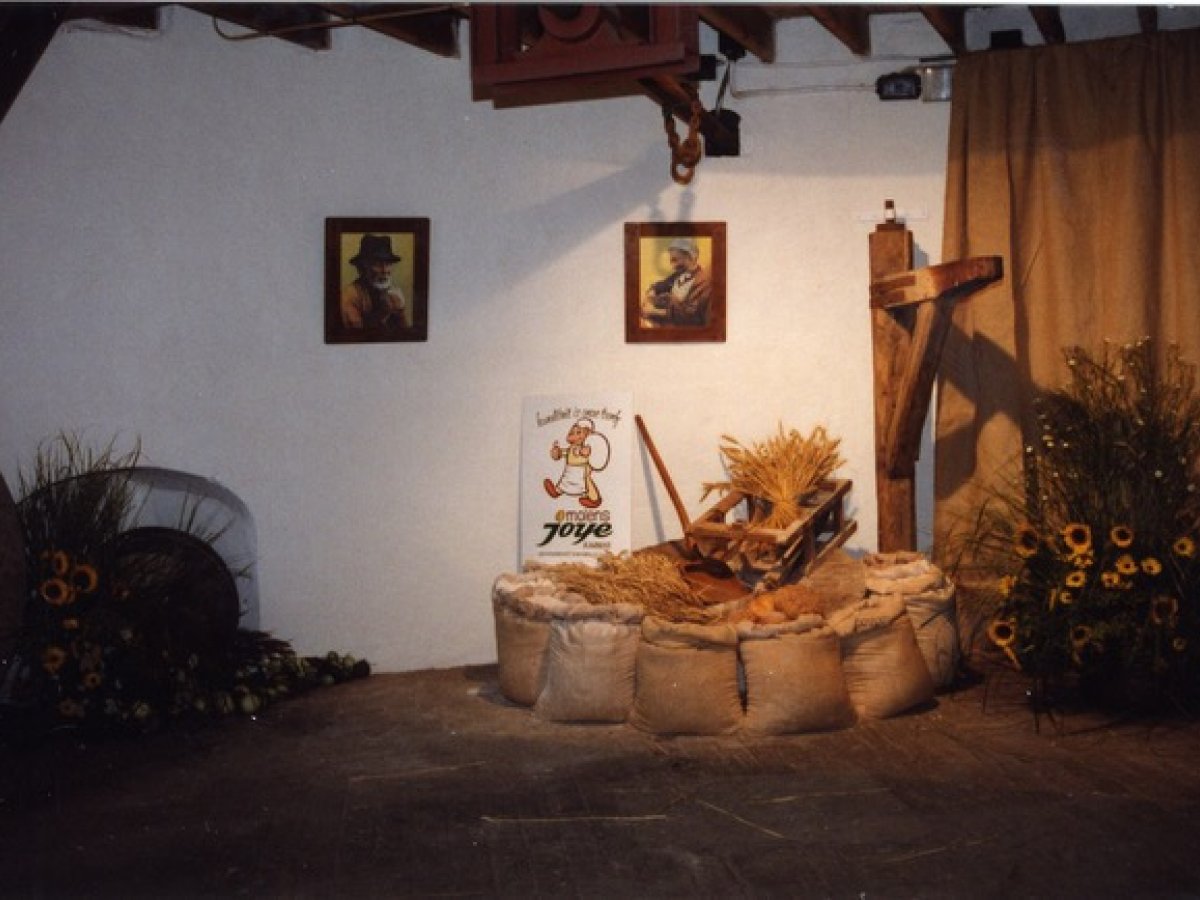 This year we are celebrating the 208th anniversary of our Kazandmolen mill in Rumbeke. The mill has a glorious history that we are happy to share with you. You can always come and visit the mill by booking an appointment with the town of Roeselare.

Broodway 2018 welcomed 272 exhibitors, making it bigger than ever before. It allowed anyone from the baking sector to discover more novelties, soak up additional inspiration, get access to information, and make more contacts.